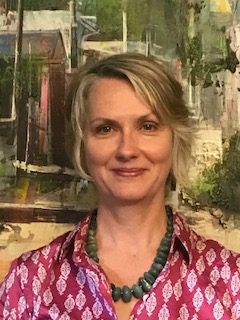 Heather Graham is an independent consultant who has worked with a wide range of organizations in the non-profit sector for more than 20 years. Through the design of evidence-informed processes and customized approaches she ensures that clients have the capacity to effectively navigate change and manage complex environments.
The range of community interests addressed through her work to date have predominantly focused on underserved and/or marginalized populations including: people who experience homelessness and/or mental health and addictions issues, newcomers, diverse cultural and linguistic groups, women, children, youth, seniors and caregivers. Heather's areas of expertise include: collaboration and integration, strategic planning, governance, organizational development, stakeholder consultation, and community engagement. She brings extensive experience as a facilitator and trainer, working with various funders, associations, and organizations across the province to offer workshops and webinars on collaboration, board development, strategic planning and community-based research.
Since the beginning of her career, collaboration has been a primary area of focus for Heather. She has had the opportunity to be involved in several key collaboration research and policy initiatives, including: Hospital-Community Collaboration (University of Toronto); Service Delivery Collaboration in Toronto (Wellesley Institute); Strengthening Collaboration in the Not-for-Profit Sector (Ontario Trillium Foundation) and Building Collaboration in and with the Nonprofit Sector (Ontario Nonprofit Network). Heather recently worked with the Ontario Community Support Coalition (OCSA) on a grant from the Ontario Trillium Foundation to co-develop an online resource and tools for the sector called The Collaboration Coach. She has provided partnership development support to a number of community 'hubs', coalitions, networks and partnerships across the province. She also supports organizations to think strategically about their current and potential investments in collaboration by establishing a collaboration framework that includes assessment criteria.
Previously, Heather held a number of senior positions in the health sector including: Policy Analyst, Toronto Homelessness Action Task Force; Program Manager, Community & Population Health, University Health Network; and Director, Community Development, Providence Centre. She graduated from the Department of Health Administration, University of Toronto, with a MHSc degree, and also holds degrees in Psychology and Administration.